Assalammualaikum...
Suka dgn quote di atas...
Apa tu color block?
Trend color block skrg sedang melanda di negara kita. Rata2 sumo org mahu mencubanya. Tak ckup dgn outfit blouse dan seluar, baju kurung turut terkena tempias dan diberi nafas baru dgn trend ni.
Korang nak tau tak?
Color block ni sbnrnya dah lama wujud di negara barat. Cuma kewujudannya bermusim. Kalo ada org nk pakai, pakai lar. Kalo takde org nk pakai, tinggal lar as fashion history.
Tapi bagi sesetgh orang yg mahu mencubanya, mesti tak tahu camner nak matchingkan color block ni kt outfit supaya kelihatan lebih menarik dan bknnya kelihatan as fashion disaster.
Ok, jom kita ikut tips how to match color blocking into your outfit. Actually, aku ikut tips dari fashionista omputih ni. Kalo ikut tips dari aku mmg disaster ler jadinyer sbb aku bknnyer minat pong color blocking ni. Very colorful...!! Tapi disbbkan trend skrg kt malaysia ni kan...jom kita kupas bawang satu persatu sambil bergosip tentang fashion ni.
Color blocking is wearing strategically placed complimentary yet contrasting

BOLD

colors in one outfit.
Using a color wheel can help you pick the right colors for your outfit.
Find complimentary colors using the rule of two-thirds.

Pick a color you really want to wear

then draw an equilateral triangle(all 3 sides will be of equal length) have other colors at each corner.

Pick one other color (besides the one that you started with) that touched one of the corners of the triangle
Tyra Banks never fails in her fashion...
Color Blocking Properly Done:
Stick to 2 – 3 colors
Pair it with plain neutrals
Don't wear the bright pieces on your trouble areas, it will make pooches, poofs and padding look 10x worse.
Use separates to build an outfit, not just a single garment with 3 stacked colors built in
Play with it!
Satu lagi tips dari fashionista omputih yg lain...
COLOR BLOCKING IS JUST THAT, WEARING BLOCKS OF COLORS. FOR THE MOST PART THIS IS WHAT WE DO ANYWAYS WHEN WE DRESS, BUT SPRING 11 "COLOR BLOCKING" IS AN EXAGGERATED VERSION. TO GET THE COLOR BLOCKING LOOK YOU WANT TO GO FOR BRIGHT AND BOLD COLORS. THERE ARE SOME RULES TO FOLLOW, HOWEVER, AND HERE THEY ARE:
LOUDER THE BETTER: IF THERE'S NEVER BEEN A BETTER TIME TO WEAR LOUD POPS OF COLOR, IT'S NOW. TAKE ADVANTAGE OF THE OPPORTUNITY TO BE LOUD FOR NO REASON AND STILL BE FABULOUS.
CLASHY ATTIRE ONLY: DON'T BE AFRAID TO CLASH. WE'RE SO USED TO THE SAME COORDINATING COLORS BUT TRY PINK AND RED. TRY NAVY AND BLACK. IF YOU'RE HESITANT, YOU CAN ALWAYS STICK TO THE OLD FAITHFUL COMPLEMENTARY COLOR WHEEL (SEE BELOW). THAT THING IS FAIL PROOF.
K.I.S.S.: KEEP IT SIMPLE SISTER! THIS LOOK WILL LOOK BEST WITH NEUTRAL ACCESSORIES. GREY IS THE NEW NEUTRAL TONE. GREY BELTS, SHOES, ACCESSORIES WILL COMPLIMENT YOUR OUTFIT NICELY.
THREE'S THE CHARM: STICK TO 2 OR 3 COLORS MAX. ANYMORE THAN THAT AND YOU'RE BORDERLINERUBIK'S CUBE. NO BUENO. I'D GO FOR 3. IT MAKES FOR A MORE INTERESTING OUTFIT.
IF YOU'VE NEVER USED A COLOR WHEEL BEFORE, DON'T WORRY. ALL YOU NEED TO KNOW IS HOW TO DRAW A LINE STRAIGHT THROUGH THE MIDDLE OF THE WHEEL FROM ONE SIDE TO THE OTHER. THIS IS HOW YOU IDENTIFY WHICH COLORS TRADITIONALLY COMPLIMENT EACH OTHER.
SO, FOR EXAMPLE, YOU DECIDE THAT TODAY'S THE PERFECT DAY TO GET YOUR COLOR BLOCK ON. YOU HAVE A THE PERFECT PAIR OF RED (C) SKINNY JEANS AND YOU'RE NOT SURE WHAT TOP TO WEAR. IF YOU HAVE A BLUE (F#) TOP…YES DENIM COUNTS AS BLUE…YOU'RE IN LUCK AND THIS IS THE EASY WAY TO ACCOMPLISH A COLOR BLOCKING LOOK. THROW ON A SOME GREY ACCESSORIES…JACKET, SHOES, HARDWARE, AND YOU'RE GOOD TO GO.
Ok, kaler like this nmpak mcm menarik bagi aku. Especially hijau light and pink tu. Nice combination.
Fashion police ckp, " It was too much..!!" Tak matching langsung kalo ikut color pallete.
Too bright for me...
Match kan dgn neutral kaler, grey.
Bleh ditorai nnti...
Too striking...
Sumonyer aku tak suka. Yg no 3 tu dah mcm kaler badan lebah plak aku tgk!
Jgn ikut design fashion ni plak. Kalo takat nak ikut color block outfit yg diaorg pakai tu, bleh lar. I like the first one...
Mmg tak ler aku nak pakai kaler ni. Too bright and striking...
Eh, trtiba ada gmbar Kate Winslet plak! Love this dress. Perlukah dedah tubuh utk kelihatan cantik? Kate Winslet pn berkata, "Tak perlu, anda perlu yakini yang diri anda sbnrnya yg cantik."
Ok, jom apakata kita tengok plak jenis Korean color blocking.
Jeng...jeng...jeng...!!!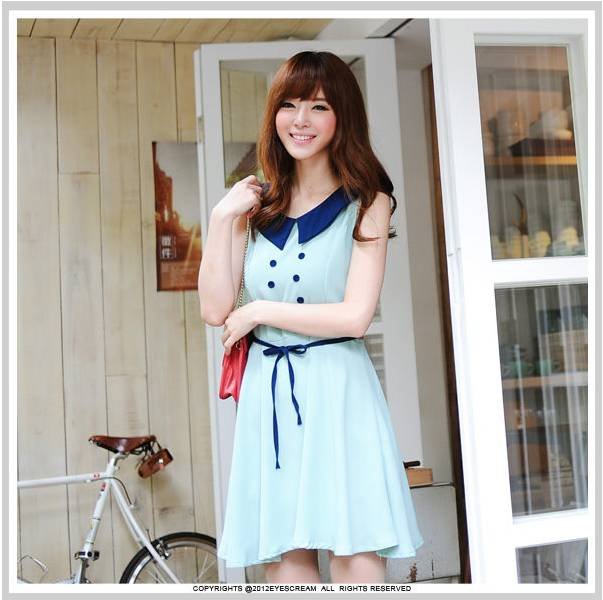 Combination color block yg lembut. I loike...
Sweater in color block. Kalo combination color camni, ok lagi bagi aku.
Grey is my favourite color...
Biru merah...but I prefer black and red. Ekslusif...
Kaler ijao camni, aku suka ar. Tapi tidak pada kaler ijao pokok.
Color block pada kasut. Lawa gak kan...??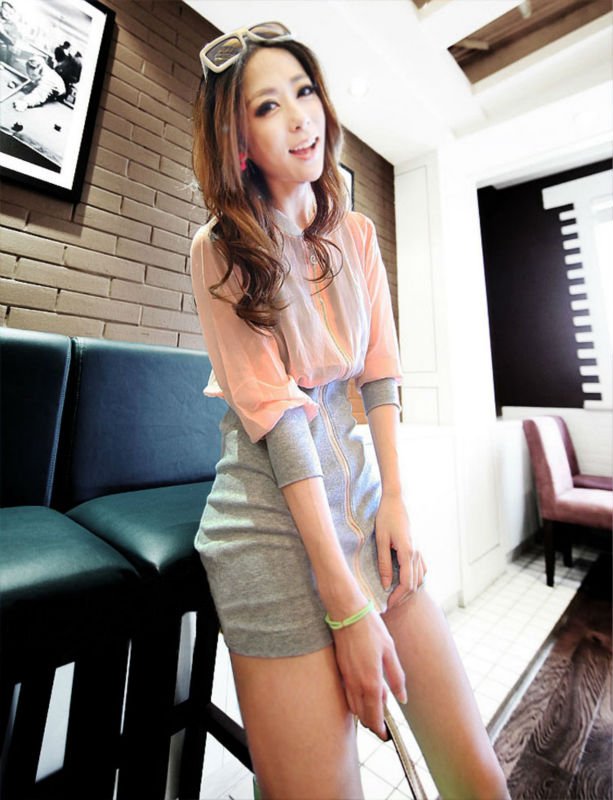 Color block in pastel kaler. Korg jgn lar ikut cara model ni berpakaian. Korg ikut tema kaler yg dia pakai.
Lawo gak sweater ni. Turqoise and pink. Nice combination
Ni adalah color block yg mengikut color alam semulajadi. Hahahaha...hentam saja lar labu!!
Color block in pastel color
Pastel color terdiri dari rona color yang lembut. Dalam banyak2 color block yang lain, color block in pastel color jer yang aku berkenan nak cuba. Lagi pun color dia yang soft and calm, menyerlahkan lagi sifat feminin diri kita dan bukannya sifat kepondanan.
Rona color yang melebihi 3 color tidak mencacatkan penampilan kita asalkan pandai memilih color yg sesuai dengan gaya kita.
Aku tempel gambar kat sini bukan sebab aku suka tengok skirt pendek ni hah! Tapi aku suka gabungan color yang dia gunakan dalam outfit dia. Mana ler tau, tahun depan bleh buat baju raya dgn gabungan color ni kan....
Seluar dari color soft peach dipadankan dengan kemeja dari color blue and soft purple. Nice to try is it?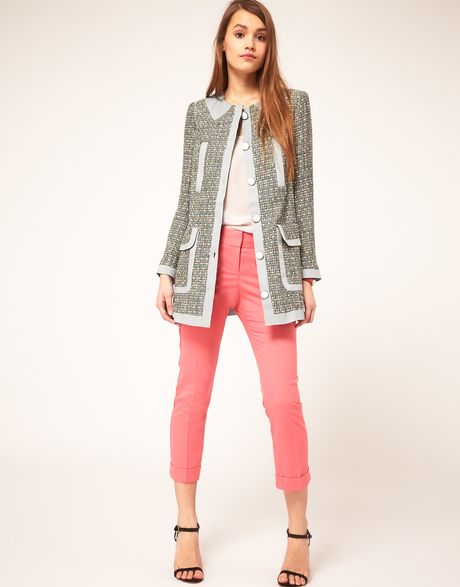 Kelabu, yeah!! Ok gak gabungan color mcm ni. Ceria jer...
Aku suka outfit dia tapi tak suka dgn color kasut dia. Kalo color kasut dia disamakan dengan color beg dia, mesti ohsem!
Ok, tu sajer tips2 color block yg dpt aku bagi. Ni pn dah byk kan. Pendek kata, kalo aku nk torai color block ni, aku akan cuba berhati2 utk menyuaipadankan combination kaler nya agar tidak lar looks like funny, like a clown I guess!
Last but not least, kalo tak suka tips2 ni, sila lar block aku dgn kadar yang segera. Hahahaha...!!!
Anyway, thanks for reading...
Thanks for being my silent readers...