Assalammualaikum...


Sometimes, more can look like less. Peplum tops feature a daring, extended hemline with a short overskirt. Adding a horizontal line and extra fabric on the hips might seem like fashion suicide, but a peplum top done right can actually have slimming effect.

The peplum style popped into the fashion spotlight in the 1940s. While many of today's designers are faithful to the vintage look, some have created modern peplum pieces utilizing geometric cuts and color-block styles. Consider all your peplum options before shying away from this trendy mainstay.
Placement and Proportion
When picking a peplum top, you have to take care where the skirt begins. Why? Because it creates an attention-grabbing horizontal line that you want to use to create a waist on the slimmest part your midsection. The flounce of the skirt should fall on your hips in a minimizing fashion.

Those with short waists or curves aplenty may find it hard to locate a peplum that fits your shape. Before hitting the fitting room, take a look at where the horizontal line is located on each piece and eliminate anything not made to suit your needs. Look out for soft fabrics, perhaps even those with a little stretch to them, which will allow for a nicely fitted bodice and an elegant flow to the skirt.

On the flip side, those looking to add curves can go for peplum tops with fuller skirts or mutiple skirt layers.
Perfect Pairings
Lightweight peplum tops partner perfectly with a pencil skirt, straight skirt or tailored pants. Don't compete with the ruffle on top. Keep it streamlined underneath.
Color and Texture
Use color to help create a balanced appearance. If you're bigger in the bust than in the hips, wearing a dark peplum top with a lighter color underneath should balance things out visually. To minimize the hips, wear a darker color underneath. Another hip minimizing tip is to find a peplum top with a dark-colored overskirt.

Lace is perhaps one of the most fetching textures for a peplum top. Pair with a matching lace skirt in the same color for a put together look. Eyelet is a youthful option. Try an eyelet peplum top over a skin-tight mini -dress for a curvy chic outfit.
Peplum in the Office
It doesn't get any more classic than a peplum jacket with matching pencil skirt. For a more modernized office ensemble, put a collared shirt underneath a smooth, sleeveless peplum blouse with a skinny accent belt on top and slick slacks underneath. On the weekends, wear the blouse with skinny jeans or distressed denim.
Accessorize with Care
Adding a super chunky bracelet to a peplum top outfit will draw even more attention to your hips. If you're looking to look curvy this is a great option for you. If you're already curvy below the waist, draw attention upward with a bold statement necklace that compliments the top's neckline.

A skinny or inch-thick belt in a contrasting color is the perfect finishing touch. The belt should cover up the horizontal line just above the overskirt. Shift the belt buckle to the side if you don't want to draw attention to your center.
I prefer the bigger picture...


I choose Alicia Keys style...
Awesome...can trade in to muslimah style, isn't it?
This is so sweet and feminine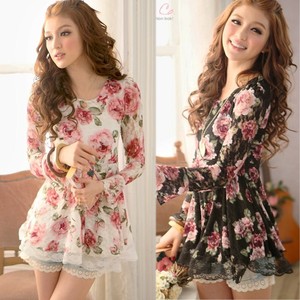 You can mix and match with the maxi skirt too!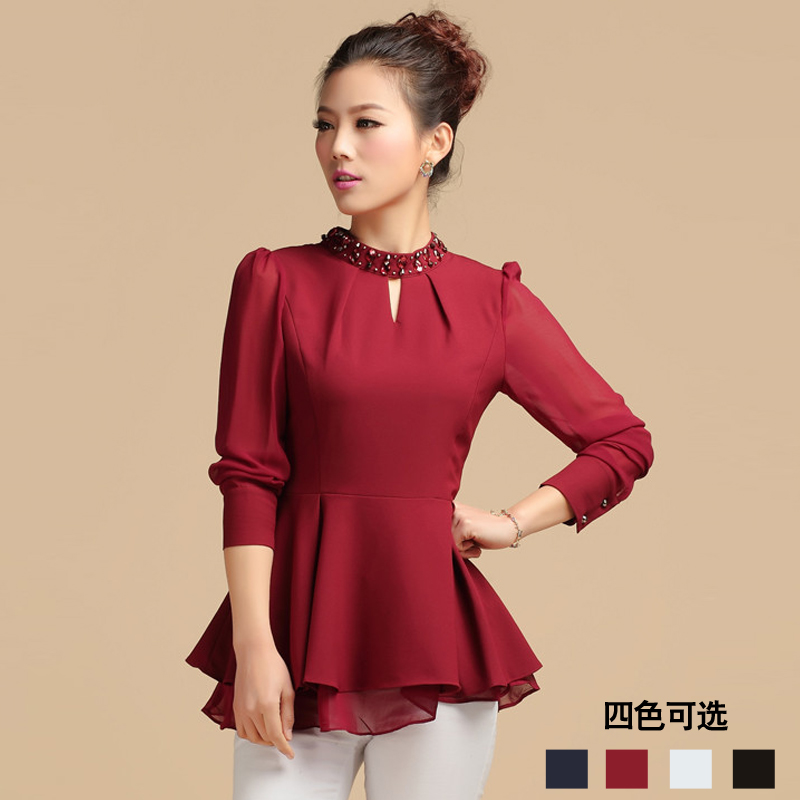 Owhh...this is pefect! I like the shoulder cuttings!
Mix and match for peplum tops muslimah style.


You can make peplum tops as a baju kurung, don't you?
Kemeja peplum dari kemeja lelaki. You can make it by yourself.
Peplum 2 layers.
Nice to try...
Boleh matchkan dengan rider jacket.
Sweet but I prefer labuh punggung...
Awesome...
Have a nice day and happy holidays!
Thanks for reading this entry...