Assalammualaikum...
Actually aku tak tahu macam mana nak kurus secara mendadak. Tapi terus terang, aku tak suka makan sebarang bentuk ubat untuk kuruskan badan. Biarlah iklan ko tampal kat tepi highway pun, kat tepi jalan pun, hatta kat dahi sekalipun, aku tetap tak kan makan sebab aku percaya masih ada cara yang semulajadi untuk menguruskan badan tanpa mengeluarkan kos yang tinggi. Bentuk badan aku sekarang bukan lar tergolong dari kalangan kurus kering macam zombie. Orang kata yang sedang-sedang aja! Pun begitu, bentuk badan aku masih lagi kekal dari zaman anak dara hingga ke zaman anak dah tiga. Ini bermaksud tidak ada pengembangan molekul di mana-mana tempat kat badan aku ni sehingga kan ko jalan kat sebelah kawan ko sendiri pun tidak kenal.
" Woi, gumoknya ko! Dulu masa sekolah, kurus jer! "
Orang macam ni lar kita tak suka jumpa kan? Sebab kita terasa macam ringan jer nak kasi penampor buaya 44 kali kat muka dia.
" Eh, apsal aku nampak ko ni macam kurus jer? Ko diet ker? Ko makan apa hah? Share lar rahsia ko kat aku..."
Orang macam ni lar buatkan kita terasa di awang-awangan bila dipuji melangit. Kembangnya lubang hidung kita terasa seperti boleh muat ngam-ngam satu pasu kecik.
Pun begitu, itu semua adalah persepsi orang terhadap kita. Tak perlu lar kita ambil berat sangat dengan kata-kata mereka. Apa yang penting, kita amalkan gaya hidup yang sihat dan pemakanan yang sihat. Tak perlu lar ambil ubat kurus secara mendadak yang kita tidak tahu kesan efeknya akan datang.
Aku sentiasa bersyukur sebab bentuk badan aku tidak lar gemuk dan tidak lar terlalu kurus. Aku juga tidak lar terlalu tinggi dan tidak terlalu rendah. Aku selalu cakap kat my laki yang aku tak suka pakai high heels sebab ianya akan menjadikan aku dari jauh seperti Next Top Model. My laki, you know what, akan ketawa terbahak-bahak sampai terkeluar kahak bila mendengarkan bini dia masuk bakul angkat sendiri. Yelar, siapa lagi nak puji kita kalo tak diri sendiri kan? So, just be a positive and confident itu mesti ada!
Okay, stop membebel and let's look how to lose your weight naturally right now!
1. Drink lemon water

You need to detoxify your liver because a stressed liver cannot metabolize fat effectively and which gets deposited around your waistline. Lemon water excellently increases enzymes that detoxify your liver so that it may carry out its basic functions efficiently.
Get this :
1 lemon
water (warm preferred) - 1 glass
Do this :
After you get up in the morning, take the lemon and squeeze out its juice into the water.
While warm water is good to make lemon water for fat burning purpose, you can also use water at room temperature. This won't stop lemon doing its job.
Mix well and drink this lemon water on a empty stomach everyday in the morning.
Do not eat or drink anything for at least 30 minutes after you have regular lemon water every morning.
2. Have a Ginger Tea


You know that ginger is a natural digestive aid but did you know that ginger is a thermogenic? Thermogenic agents increase body temperature thus helping burn fat more effectively. Your belly fat may be due to one of the various reasons like overeating, age-related reduction of hormone, lack of exercise or stress. Ginger can practically solve each of these issues. Ginger is also said to suppress cortisol production. Cortisol is a steroid hormone essential for energy regulation and mobilization. So, have ginger tea daily to aid your efforts of losing belly fat.
Get this :
water - 4 cups
ginger (peeled and sliced) 1-2 inch piece
lemon - 1
honey - 1 tablespoon
Do this :
boil the water.
add ginger to the hot water and simmer for 5-10 minutes.
remove from the stove and add lemon juice and honey to this.
mix well and have a cup of this ginger tea in the morning.
to regulate your metabolism, stimulate your digestion and reduce your cortisol production, have at least 2 cups of ginger tea throughout the day.
3. Use Garlic


You might be knowing that garlic is good for your cardiovascular system as it reduces both systolic and diastolic blood pressure as well as triglycerides apart from increasing good cholesterol. You might, however, not be knowing that garlic has excellent anti-obesity properties too! Every minute our body cells die and our body makes new cells to replace them. Adipocytes (also called lipocytes and fat cells) are the cells in our body which primarily compose adipose tissue (body fat). In the adipose tissue, there undergoes a process wherein pre-adipocytes are converted into full-fledged adipose tissue or fat. This process is known as adipogenesis. Studies show that garlic inhibits this process of adipogenesis or the process of making fat. If stated in simple language, garlic stops your pre fat cells from converting into fat cells. So, you might well like to add garlic into your daily diet. However, raw garlic is more beneficial when you want to lose belly fat!
Get this :
garlic cloves - 3
lemon - 1
water - 1 cup
Do this :
Squeeze the lemon juice into the cup of water.
Chew 3 garlic cloves and then drink the lemon water.
Repeat every morning on a empty stomach.
You will start losing belly fat within 2 week's time.
4. Herbs Infused Water
There are many herbs in your kitchen that you don't even call herbs. You use them daily in your cooking or in salads but you are unaware of there effects on your body fat. Some of such herbs include ginger, mint, and cucumber. These herbs when combined with the excellent fat burner lemon can do wonders to get you rid of belly fat. Consisting of water and dietary fiber, cucumber is a great food to lose belly fat. It cleanse your body from deep within and help you lose weight. Ginger is a great fat burner which allows blood vessels to expand leading to better blood circulation. It also boosts metabolism. A study suggests that people who eat ginger can lose 20% more weight that people who don't eat it. Due to its rich contents of vitamin C and antioxidants, lemon boosts your energy apart from burning fat. Mint not only calms down your cravings but also soothes tummy after you indulge in foods. Water keeps you hydrated and this flavored water will also detoxify your body. So, here's the recipe of what you might call a flat belly diet drink.
Get this :
water - 2 litres
cucumber (sliced) - 1 medium
ginger (grated or pressed) - 1 tablespoon if grated ; 1-2 inch piece if pressed
lemon (sliced) - 1
mint leaves - 10-12 sprigs
Do this
soak all the ingredients in water overnight.
once they are infused for the whole night, drink this water throughout the day.
5. Have Cinnamon
Don't go by the sweet taste of cinnamon, it won't increase your fat. In fact, cinnamon will help reduce your overall body fat including the belly fat. Cinnamon is a thermogenic. It means, cinnamon tends to produce heat through metabolic stimulation. Thus cinnamon makes you burn your fat. So, include 1 tablespoon of groung cinnamon to your daily diet in order to increase your metabolism. Take ground cinnamon and not the cinnamon bark oil which may lead to ulcers, mouth sores and mouth burning when consumed. Cinnamon is one spice that you can cook with any food.
Ways to have cinnamon to loose belly fat.
sprinkle a tablespoon of cinnamon on top of your beverages like tea, coffee or even milk.
add cinnamon on top of your toast, muffin etc.
add cinnamon powder to your breakfast cereal.
sprinkle it on your salad, dips and sauces.
6. Sip Green Tea.
The American Journal of Clinical Nutrition states, having 4 cups of green tea daily helped people lose more than six pounds within a period of eight weeks. Green tea contains a type of a catechin called epigallocatechin-3-gallate, or EGCG. It is a natural phenol and antioxidant with many therapeutic applications. When you sip green tea, EGCG in it boosts your metabolism. Have 3-4 cups of green tea daily. Make it fresh every time or store it in fridge to get an iced green tea each time you need to speed up your metabolism. Here is fine recipe of fat burning green tea for you.
How to make green tea to lose belly fat?
Get this :
green tea leaves or pearls - 1-2 tablespoon or 1 green tea bag
hot water - 1 cup
mint / basil leaves - 4-5 leaves
lemon juice - half to 1 tablespoon
honey (optional) - 1-2 tablespoon as per taste
Do this :
add green tea (or tea bag) and mint or basil leaves to the hot water.
cover and steep for 5-10 minutes
strain and add lemon juice plus honey if using
mix well and sip your green tea
have 3-4 cups of green tea daily, preferably after meals.
7. Hot peppers
Hot peppers contain capsaicin which has thermogenic effects. It boosts your body's heat production and thus uses more energy or calorie. A study published in the "American Journal of Clinical Nutrition" says that when capsinoids are consumed daily, it reduces abdominal fat and improves fat oxidation. So spice up your foods with hot peppers to lose belly fat. Eat peppers raw, cooked, dried or in powdered form. Red peppers contain different amounts of capsaicin, making some peppers more hot than others. Habanero pepper has the highest amounts of capsaicin but cayenne pepper too can be a good choice. Although not as hot, cayenne pepper do has a significant amount of capsaicin which can increase fat burning and lead to your belly fat loss. Don't be shy to add as much cayenne or hot sauce as you can to your soups, eggs, gravies and meats.
8. Coconut Oil
Don't be surprised. Although it is a fat, coconut oil can actually help lose your belly fat! I'll tell you how. This oil extracted from coconut has a unique combination of fatty acids. It has a positive effect on your metabolism too. Coconut oil is high on medium chain triglycerides. The medium chain fatty acids are metabolized differently from long chain fatty acids. These fatty acids directly fo to the liver from your digestive tract, where they are used in one of the two ways - either as energy or are converted into ketone bodies. Ketone bodies are three water - soluble biochemical compounds that are produced by the liver using fatty acids when you fast or reduce your food intake. These are used by body cells as energy instead of glucose. So when you want to follow low carb diet to lose fat, coconut oil can help you a lot.
Coconut oil is also a thermogenic and burns fat. Many studies have shown that medium chain fatty acids when compared to the similar amount of calories from other fats, can improve feeling of fullness. Thus you automatically reduce calorie intake.
A study has shown positive results about coconut oil in reducing abdominal fat. In this study, some women were given 2 tablespoons of coconut oil and some other women were given 2 tablespoons of soybean oil for 28 days. Both the groups lost about 2 pounds but the group taking coconut oil also reduced their waist circumference while those on soybean oil had a mild increase in belly fat. The coconut oil group also increased HDL (good) cholesterol levels. However, mindlessly having coconut oil may in fact increase your weight, after all it is a fat. So, keep the following tips in mind when using coconut oil to lose belly fat.
Tips to use coconut oil
do not add coconut oil to the existing oils that you use daily. You must replace other cooking oil with coconut oil.
do not have loads of coconut oil. Just 2 tablespoons a day is sufficient.
remember, coconut oil is to aid your efforts for losing fat. Your primary diet should always be whole, nutritious foods.
9. Easy Lifesyle Changes
Sometimes you exercise adequately and adopt a host of natural remedies to lose belly fat but still you can't. If that's what happening with you, you need to analyze your lifestyle and make some small changes. These changes are very small but may need a while to convert into a habit. If you really want to get rid of your abdominal fat, you better start bringing these lifestyle changes from now itself.
sleep adequately - lack of sleep is one of the prominent causes for belly fat accumulation. When you don't sleep, you crave for sugar and fatty foods. It also spikes your cortisol hormone which makes you insensitive to insulin. As a result, you lose your body's bio-rhythm. So, sleep well.
yoga or aerobic - make a yoga or aerobic exercise into your lifestyle every morning everyday.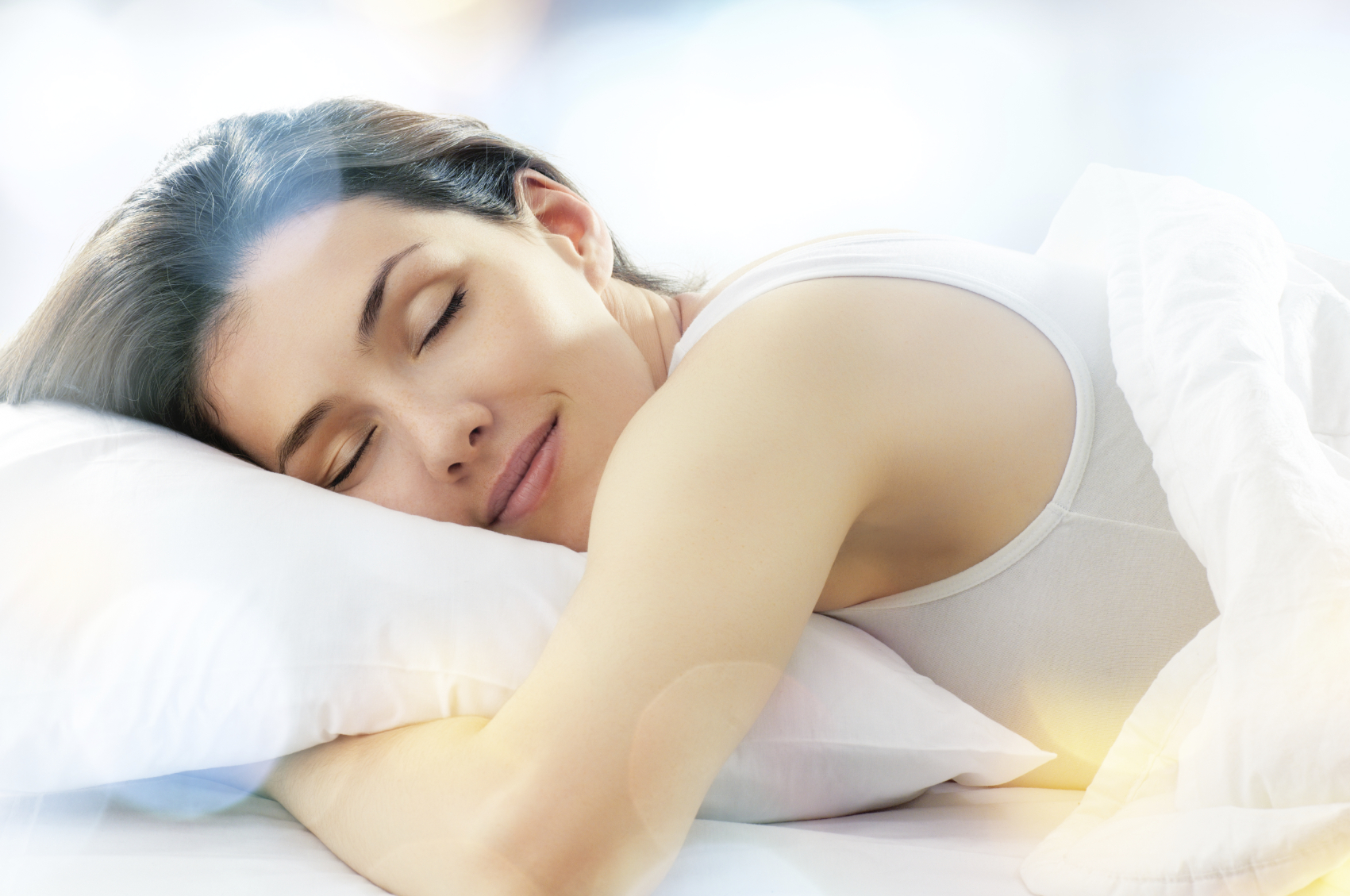 10. Develop Right Food Habits
Yes, food can get you rid of belly fat, if you are eating the right food though. Here's how you can develop good food habit and lose your belly fat.
choose snacks intelligently - what you call light snacks do more harm. Burgers, pizzas, french fries and all that junk food is not good for your body. Eat less of them as also sodas and processes foods. Foods indicating low calorie, low fat or sugar free too can contribute to belly fat. Artificial sweetners in these foods may induce your body to store fat. Avoid them and opt for healthy snacks like fruits, nuts.
reduce sugar in your diet - sugar is one of the main causes of fat. Instead of sugar, have complex carbohydrates. Your body converts complex carbohydrates into sugar and they are beneficial for you.
have more good food - eat more of protein, vegetables, fresh raw fruits, whole grains and nuts. Remember canned fruits and veggies can further increase your belly fat so avoid them.
Have more of good fat - omega 3 fats help lose belly fat. So have more of foods having this good fat such as salmon. Low glycemic-index foods such as beans too are beneficial when it comes to losing belly fat.
consume more vitamin C - it must come from natural sources like lemon, orange, kiwi fruit.
don't skip meals - when you starve your body, it gets into survival mode and starts storing foods in the form of fat. So, have your breakfast, lunch and dinner daily. Keep your meals small and snack on healthy foods in between these main meals.
11. Exercise
Yes, you cannot spare this. You must exercise too. All the natural remedies to lose belly fat and good food and lifestyle habits will go waste if you don't exercise. This is the eternal truth. The fast you understand this, the early you will lose your belly fat!
Do whole body workouts - losing belly fat just by spot exercising stomach won't do. Exercise your entire muscle groups in whole body workouts.
Do cardiovascular exercises - walking, jogging, running, cycling, aerobics can increases your body's capacity to burn more calories.
Do strength training - along with cardiovascular exercising, do strength training too. It will build your muscle tone to help you get rid of overall body fat.
12. Plain yogurt and honey
This is an awesome breakfast / snack. It's one of those "I wouldn't guess this is good for me!" type foods. The probiotics in yogurt do wonders for the digestive track and maintains a healthy balance of gut flora that optimizes digestion and the breakdown of certain substances (like fat). When you digestive track is running smoothly, your body is processing things better and it's not as likely to pack on the pounds. The honey is just a little added (healthy) sweetness to satisfy any cravings you might have. The beautiful thing here is that you really don't feel like you're getting shorted any flavor of fullness when you eat it. For optimum weight loss awesomeness, try low fat yogurt.
Get this :
half and 1 cup of plain (not vanilla) yogurt
1 tablespoon of organic raw honey or to taste
Directions :
Eat this for a snack or breakfast adding on the honey for flavor. Feel free to try adding fresh fruit or even oats for a little variety.
cr to articles : http://everydayroots.com/weight-loss-remedies http://www.rapidhomeremedies.com/remedies-to-lose-belly-fat.html
Bagus article ni, di samping ianya menerangkan fungsinya sebab apa patut dimakan, maka ia sertakan sekali juga resepi cara membuatnya. 2 article aku rujuk untuk buat entry ini. Hanya yang terbaik di www.imerynz.blogspot.com khas untuk para pembaca blog ini! Harap dapat menolong anda semua untuk menguruskan badan tanpa bergantung pada ubat-ubatan. Amalkan pemakanan yang sihat dan gaya hidup yang sihat. So, bagi sesiapa yang takut makan ubat dan tak nak makan ubat-ubatan macam aku ni, boleh lar mencuba tips ni secara semulajadi.

Jangan jadi macam aku ni, masa nak terberanak kat hospital kerajaan, nurse asyik dok kasi ubat preggy 3 serangkai tu lagi. Dah ler aku tak suka telan ubat, minum pun air masak setengah cawan, memang nak termuntah rasanya. Terus aku sembunyikan ubat-ubat tu bawah bantal aku. Mesti masa aku check out dari wad hospital kerajaan, nurse yang kemas katil aku menjerit, maki hamun kan. Hahaha...yang penting aku dah check out masa tu!



Thanks for reading this entry!